Order your holiday cards and gifts now and give yourself the early gift of peace of mind.
It's been a really warm fall here in Ohio but…. the holidays are just around the corner.
If you plan it correctly, you will have a much more peaceful holiday season at work and even at home if you take care of this now!
There are many options when it comes to both cards and gifts.
The good news is that we can help you find the perfect cards and gifts that reflect you and your organization. We are here to help you get through the myriad of choices.
Below are a few examples.
Navy Gift of Distinction
Here you will find the finest premium chocolates nestled within stylish gift boxes. Our navy Gift of Distinction is filled with 12 mouth-watering Pecan Turtles, made with creamy caramel and full-flavored pecans, approximately 40 of our famous Chocolate Covered Almonds and 11 rich and creamy melt-in-your-mouth Cocoa Dusted Truffles. Nearly a pound of sweet temptation! Your logo is foil-stamped in white on the gift box. 
Winter Delight
An irresistible assortment of chocolate treats fills this silver pail emblazoned with an intricate snowflake. Winter's chill can't compete with the heartwarming delights your recipients will find in this amazing gift, including Ghirardelli® hot cocoa, Godiva® chocolate, and more. A navy ribbon imprinted with your logo in silver is the perfect complement to tie it together. 
English Butter Toffee in Metallic Blue Gift Box
Our English Butter Toffee is crafted in small batches from a perfect blend of freshly toasted California almonds, sweet creamery butter and pure cane sugar. It is covered with a generous layer of rich milk chocolate and sprinkled with crushed almonds creating a buttery, crunchy, wonderful taste sensation. The blue metallic gift box is foil-stamped in silver and tied with a silver bow.
Gift Cards
So many cards, so many choices! You have your option of religions, non-religious, humorous, pets and more. Let us help you pick out the best holiday cards for you and your company.
Oh, and tax forms!
Yes, you will need new tax forms come 2020, so let's get those handled now.
Order this season and get 10% off! Click here and mention TaxForms2019 in the quote form.
Contact me and I'll get you started!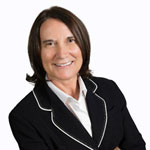 Debbie Smith