Finding a printer for your small (or large) business can be challenging. There are many items that companies need to have printed, from letterhead and business cards to large banners and brochures for trade shows and other events. Having your logo and colors all consistent is critical to branding, so having a one-stop shop for all of your print solutions makes a huge difference.
Advantage Print Solutions is here for your printing needs. We have been helping companies for over a decade in designing and printing all of their branded materials.
We can be your one-stop "printing company".
We work with the best manufacturers for each individual job. You may need a new business card, letterhead or a presentation folder.  All of your banking needs, from checks, envelopes to deposit stamps can be handled with one quick call or email.   We also have table covers, banners and signs for any event or trade show coming up.
Managing this process can be very time-consuming and confusing if you're not familiar with all of the steps. That's where Advantage Print Solutions comes in. We have over a decade of experience handling all of the branding and print needs for our clients.
Advantage Print Solutions also works closely with some of the best designers in the industry to create the look and feel you want for your company and/or corporate materials.  From logo concept and design to all of the printed pieces to compliment your BRAND….we are here for you!
Our custom designed and printed solutions include:
Business Cards

Letterhead

Envelopes

Laser Forms

Checks and Security Documents

Invoices

Statements

Brochures

Custom Labels

Product Labels

Post Cards

Presentation Folders

Product Manuals

Sell Sheets

Newsletters

Annual Reports
Our tradeshow and event packages include:
Signage and Displays

Table Top Displays

Table Coverings

Banner Displays, Retractors, Posters, Signs

Flags

Event Tents

Custom Apparel

Pens

Promotional Item Giveaways

Brochures and Sales Collateral

Note Pads

Name Tags
Often we are asked to design and print on unusual items such as balloons, custom bags, and journals for kids. If you want it, we can find out how to design it and print it!
Check out our Case Studies for Hand & Microsurgery Associates and The Gentle Dentist for more information.
I look forward to helping you with all of your printing and designing needs. Contact me to get started!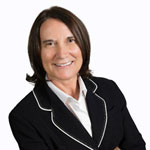 Debbie Smith