Strengthen your brand with customized business forms and documents.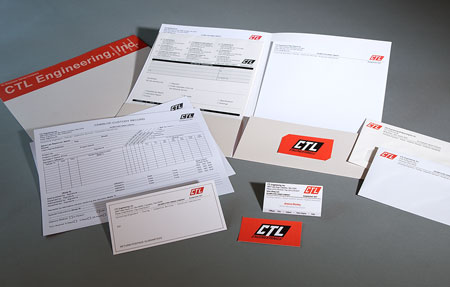 Printed pieces such as your invoices, estimates, purchase orders, billing statements, checks, and labels may come across your customers' or prospects' desks countless times in a week or month. That's a lot of opportunities to make a great impression.
At Advantage Print Solutions, our Certified Forms Consultant provides the expertise to help you create professional, precise, and high-quality forms that not only serve their primary function, but also help market and build your image and brand. From form design and customization, to paper selection, managing the printing processes, and verifying print quality, our experts handle the entire process for you. And we help you maximize the impact of the tools you use every day.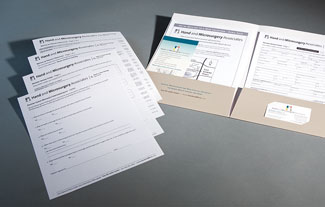 Our custom printed solutions include:
Stock Forms

Tax Forms

Purchase Orders

Invoices

Billing Statements

Registration Forms

Sign Up Sheets

Requisition Forms

Business Checks

Custom Labels

Product Labels
Have a custom form need? Contact Advantage Print Solutions to see how we can help.
GET A QUOTE!
We offer both the experience and the commitment to help your brand look its best anywhere. And everywhere.
Contact Advantage Print Solutions for a free quote and consultation on your next project or event!
GET A QUOTE!
Why Choose Advantage
Single source expertise

Unmatched service

Fair pricing and exceptional value

Incredible range of options

Customized recommendations

Attention to every detail

On time and on budget

Long-term customer relationships
What Clients Say
I definitely recommend the services of Advantage Print Solutions. As a client for the past 7 years I have come to appreciate Debbie's superior customer service.
Debbie Smith provides excellent customer service and always with a smile. If I ever need anything, she is very prompt in getting me answers or information. I would gladly recommend her to anyone looking for her services.
Advantage Print Solutions has been a wonderful resource for me. I have used Advantage Print Solutions for customer gifts, logo wear for staff, banners, pamphlets, pictures, and basic office needs. The quality is far better than other competitors and the price cannot be beat. Although cost is what attracted me to Advantage Print Solutions, the OUTSTANDING customer service kept me coming back. I wouldn't use anyone else.
While working with The Gentle Dentist, we created the new "Gentle Dentist Smile Club" concept, which required a full promotional system. I immediately called Debbie Smith to help make the campaign launch a success. My client was thrilled with the results! I can always count on Advantage Print Solutions to make me, and my designs, look great!