Exceptional service makes us the only resource you'll ever need for your printing, promotional products, and custom apparel needs.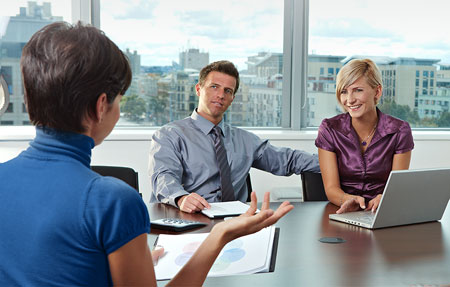 The Full-Service Advantage
Managing a print project or sourcing promotional products or custom branded apparel takes time. And if it's not something you do everyday, it can also lead to headaches for your staff. At Advantage Print Solutions, we take the hassle out of the equation while giving you complete peace of mind that your needs will be handled professionally, on time, and with the quality solutions you expect—all at a fair, competitive price.
We're an organization that prides itself on attention to detail and personal service, and we often go beyond what you ask for to provide an extra level of value for your business.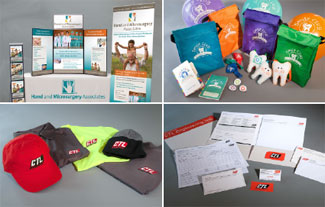 Even with the most complex projects that involve multiple deliverables and a small army of vendors, we excel at coordinating and managing every aspect to seamlessly deliver results.
Our custom print, promotional, and apparel solutions may be what brings customers to our door. But our project management and personal service is what brings them back. Give us the opportunity to exceed your expectations. And discover the Advantage your business deserves.

Print Solutions
Make the best impression with every printed piece.

Product Sourcing
Find the right promotional products to market your business.
Put Your Message At Their Fingertips
Get creative with your promotions with on-brand, on-budget advertising specialties.

Logo Updates & Design Sourcing
Get the expert talent you need to refresh and promote your visual brand.
Get The Look You Want
We make sure your brand looks its best however and wherever you choose to promote it.

Mailing Services
Simplify the fulfillment of your business communications needs.
Consider It Delivered
We offer comprehensive mailing services to get your message where it needs to be.
Advantage Print Solutions Other Services

Advantage Print Solutions is the only connection you need to quality printing services for your project, your budget, and your timeline. Years of experience means we know which printing sources are best suited to your specific job, and we make recommendations that deliver the best quality at the greatest value for your printing budget. Because we have the capabilities to handle a full spectrum of printing needs—from simple forms to four-color brochures and marketing collateral—we can help ensure consistency and quality across all your materials, so your company makes the best possible impression, anywhere and everywhere your name appears in print. Learn more>

The world of promotional products and advertising specialties is vast—and it can be a bit overwhelming without the right partner to help you navigate the territory. At Advantage Print Solutions, we've specialized in the promotional products business for decades. We're well versed in the wide variety of options available, and we're on top of what's trending in adverting mediums. We work closely with you to understand your objectives, your budget, and your timeline. And we recommend, customize, and deliver quality promotional products that work for your business; send the right message to your customers, employees, or prospects; and make the greatest possible impact. Learn more>

Before investing in custom printed materials, promotional products, or branded apparel, many companies like to give their brands and logos a facelift. Other times, companies need an entirely new corporate identity or logo design, or they need help with designing marketing materials, collateral, or a web site. Advantage Print Solutions works closely with a team of talented graphic designers capable of meeting your needs, from initial concept through project completion. Our experts understand the critical role design plays in a company's brand, and we help ensure your visual identity aligns with your marketing and promotional objectives.

Sometimes, getting a piece printed is only the first step in a communications initiative. Advantage Print Solutions offers the capabilities to fully support your efforts by personalizing, assembling, and mailing or shipping your marketing, solicitation, or business materials. We offer expertise in list management and maintenance as well as extensive knowledge of postal regulations to ensure the lowest automated postal rates and help you take advantage of all discounts possible.
GET A QUOTE!
We offer both the experience and the commitment to help your brand look its best anywhere. And everywhere.
Contact Advantage Print Solutions for a free quote and consultation on your next project or event!
GET A QUOTE!
Why Choose Advantage
Single source expertise

Unmatched service

Fair pricing and exceptional value

Incredible range of options

Customized recommendations

Attention to every detail

On time and on budget

Long-term customer relationships
What Clients Say
I definitely recommend the services of Advantage Print Solutions. As a client for the past 7 years I have come to appreciate Debbie's superior customer service.
Debbie Smith provides excellent customer service and always with a smile. If I ever need anything, she is very prompt in getting me answers or information. I would gladly recommend her to anyone looking for her services.
Advantage Print Solutions has been a wonderful resource for me. I have used Advantage Print Solutions for customer gifts, logo wear for staff, banners, pamphlets, pictures, and basic office needs. The quality is far better than other competitors and the price cannot be beat. Although cost is what attracted me to Advantage Print Solutions, the OUTSTANDING customer service kept me coming back. I wouldn't use anyone else.
While working with The Gentle Dentist, we created the new "Gentle Dentist Smile Club" concept, which required a full promotional system. I immediately called Debbie Smith to help make the campaign launch a success. My client was thrilled with the results! I can always count on Advantage Print Solutions to make me, and my designs, look great!