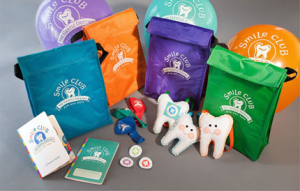 I was introduced to Advantage Print Solutions while working with Hand and Microsurgery Associates to re-position and update their brand identity. Over the next 4 years, I have been impressed by Advantage's close attention to detail and management skills. Debbie Smith collaborated with the marketing and design teams to coordinate the simultaneous launch of the new brand identity and producing all the communication pieces needed for their move to a new location.
While working with The Gentle Dentist, we created the new "Gentle Dentist Smile Club" concept, which required a full promotional system. I immediately called Debbie Smith to help make the campaign launch a success. My client was thrilled with the results! I can always count on Advantage Print Solutions to make me, and my designs, look great!
Christine Ryan, CgRYAN::design
Hand & Microsurgery Associates
Advantage Print Solutions has been a wonderful resource for me. I have used Advantage Print Solutions for customer gifts, logo wear for staff, banners, pamphlets, pictures, and basic office needs. The quality is far better than other competitors and the price cannot be beat. Although cost is what attracted me to Advantage Print Solutions, the OUTSTANDING customer service kept me coming back. I wouldn't use anyone else.
Mary M., Marketing, Hand & Microsurgery Associates
Mount Carmel College of Nursing
I definitely recommend the services of Advantage Print Solutions. As a client for the past 7 years I have come to appreciate Debbie's superior customer service.
Colleen S. Cipriani, Mount Carmel College of Nursing
Debbie Smith provides excellent customer service and always with a smile. If I ever need anything, she is very prompt in getting me answers or information. I would gladly recommend her to anyone looking for her services.
Jessica D., CTL Engineering
GET A QUOTE!
We offer both the experience and the commitment to help your brand look its best anywhere. And everywhere.
Contact Advantage Print Solutions for a free quote and consultation on your next project or event!
GET A QUOTE!