It's spring! The trees are budding, flowers are blooming and life is beginning to get back to normal.
With all that we have gone through in 2020, people are reconsidering their lives as we all consider what we went through last year.
Everyone is processing a lot as we begin to open up and start seeing each other in person.
This would be a great year to give away pens and journals to your employees and customers. A gesture that says you care.
Do promotional pens work?
While it's hard to measure how effective they are, it's not hard to measure how many people keep their promotional products. According to an article in Forbes Magazine, a study done by the Advertising Specialty Institute found that 50% of US consumers own promotional pens.
They also found that consumers are nearly 2.5 times more likely to have a positive opinion of promotional products compared to Internet advertising! Why? Internet advertising interrupts their daily life, whereas, promotional products are useful and they have 100% control over when they use them.
Promotional Pens
There are thousands of pens to choose from. We picked out a few.
Promotional Journals
Who doesn't love journals? Men and women alike find them useful and are likely to use them. They are too nice to throw away, so they become a great place for notes and lists. They often end up in meetings, which expands your brand reach. Journals are one of the most appreciated promotional items.
Journal with front phone pocket
A unique giveaway of journals and pens in 2021 would go a long way in promoting a positive brand experience with employees, customers, and prospects.
I would love to help you find the best products this year. Contact me to get started together!
Happy spring!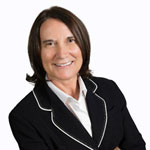 Debbie Smith