Give a Promotional Item that Can be Used Safely Outdoors in 2020
This is a great year for camping.
Families are staying safe and staying together. Many campgrounds are open with safe distancing rules. Here's a link to information on campgrounds open (and closed) due to COVID19.
Show you care with some great items people will use for years to come.
#1 Cooler Chair
You'll have it made in the shade when you relax in this cooler and chair combination that's ready for any adventure.
#2 16 oz Enamel-Lined Iron Coffee Mug
Nothing is better than a fresh cup of coffee, hot chocolate, or tea around a campfire! Features iron construction with a speckled enamel finish.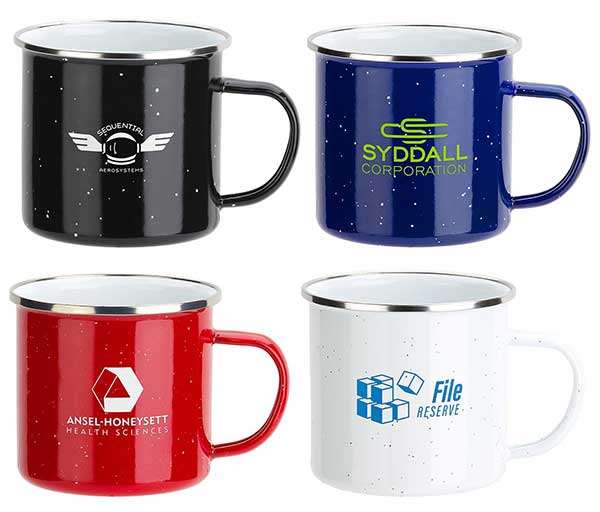 #3 Cooler Bag
This complete picnic basket includes a 13-piece BBQ set and a 15-can cooler with 2 side pockets. The BBQ set includes tongs, a spatula, and a fork. The picnic set includes 2 knives, 2 forks, 2 napkins, salt and pepper shakers, a 6″ x 5″ cutting board, and a corkscrew/bottle opener. Everything needed to make the camp meals complete!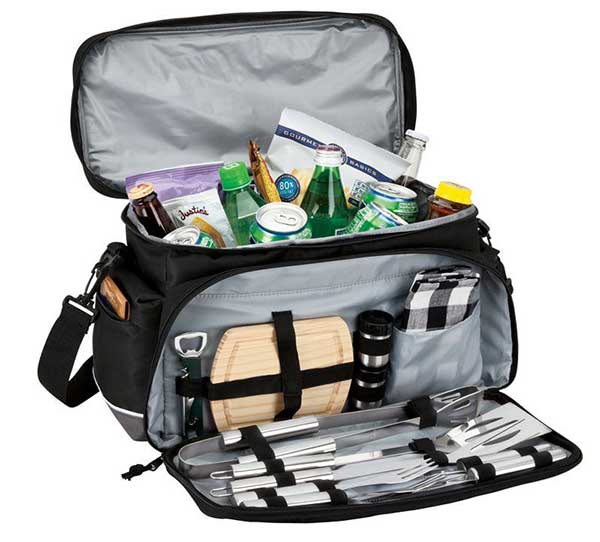 #4 BBQ Set
This three-piece BBQ set is a great summertime gift! The grillers must-have comes complete with tongs, a fork, and a spatula with TPR rubber handles – all of which are presented in a matching zipper case.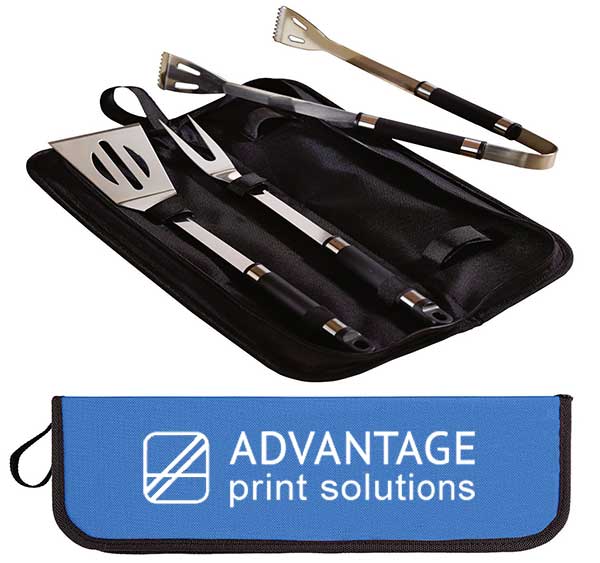 #5 Mini Lantern
Unique retro design, LED light automatically turns on when the top is pulled up. Handles fold neatly against the side of the lantern.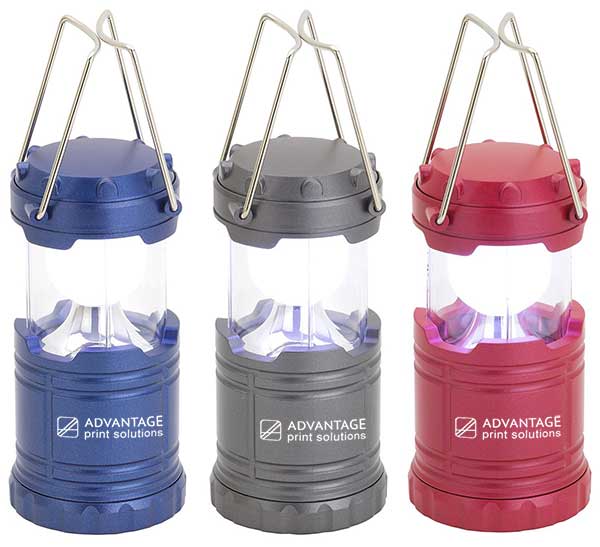 #6 Picnic Blanket
This 100% polyester fleece blanket with polyethylene and water-resistant backing. The blanket rolls up for easy carrying.
#7 Outdoor Adventure Kit
Stay prepared with this exciting kit, which includes an emergency blanket, compass, flashlight, multitool, pocket knife, Paracord bracelet with fire starter, and a roll-top waterproof bag to keep it all safe.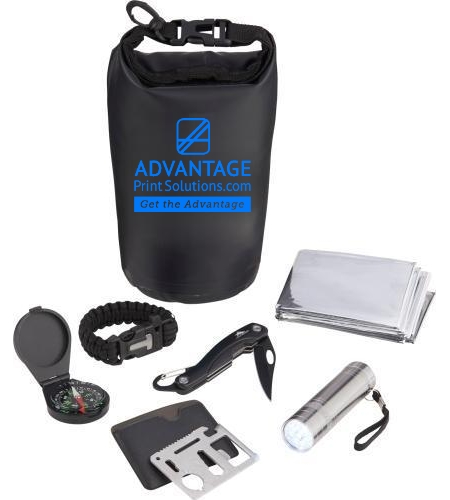 These are just a few ideas to help you and your customers, employees, and prospects enjoy the outdoors while spreading your brand for years to come.
Contact me for more information. Stay safe!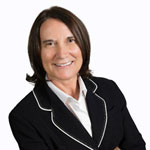 Debbie Smith
p.s. We will most likely be using precautions for a while. If you're interested in putting your brand on COVID19 supplies such as masks (for adults and kids), sanitizers, and more, check out the last blog: A Variety of COVID19 Supplies.