6 Reasons Why Promotional Pens are Powerful Marketing Tools
Pens are the #2 most popular promotional item people receive, second only to wearable products. 
50% of U.S. consumers own a pen or writing instrument with a logo on it. That is A LOT OF EYE BALLS!
Pens are gender and age neutral. Pens can be given to every consumer. There is no foreseeable  future where pens will not be useful.
Pens are considered the most "useful" promotional gift. 73% of the population always keep a pen with them.
Pens provide the best overall value for your marketing budget. The cost per impression is less than 1/10th of a cent!
Pens have the best brand exposure as far as promotional items go. The average pen has 8 owners in its lifetime. Wow!
There are many reasons why the pen is so powerful in promotional marketing.
If you're wondering which pen to get, here are some interesting ideas.
A pen and a stylus in one.
We know people love their mobile devices and styluses are great but… they get lost in the shuffle and get confused with pens.
Well, now YOU can give them both in one! Click and it's a pen, click again and it's a stylus. Genius! This is an item that people will love (and keep!)
Anti Fraud Pens
Did you know that "check washing" schemes account for more than $815 million in fraud annually?
Hard to believe in our high-tech world, but enough documents and checks are still done with pen and ink to warrant a gift like this. It's an unusual gift that people will feel confident using. They won't want to lose it!
There are hundreds of options when it comes to promotional pens and I'm here to help.
Contact me at any time. I look forward to hearing from you,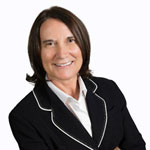 Debbie Smith
(614) 519-2392
debbie@advantageprintsolutions.com