March is National Umbrella Month
Just when we have had enough of winter, the rain comes in. At least here in Columbus, Ohio! But we have tulips, pansies, crocuses and other spring flowers just coming up.
There are many kinds of umbrellas and everyone needs one.
There are vented umbrellas, golf umbrellas, travel umbrellas, bubble umbrellas and more.

There's something wonderful about putting up a great umbrella that shields you from the spring rain. It's frustrating to not have one, or even worse have one that doesn't work! So why not take advantage of this emotional attachment and put your logo on it?
Umbrellas are not an inexpensive promotional item. They are for special occasions, your special clients and your employees. Imagine people walking around in public with a beautiful umbrella that has your logo on it!
The best way to get and keep business is to stay top of mind – why not do that with umbrellas on top of people?!
Now to the exciting news of the coolest new umbrella on the market: the Inverted Umbrella.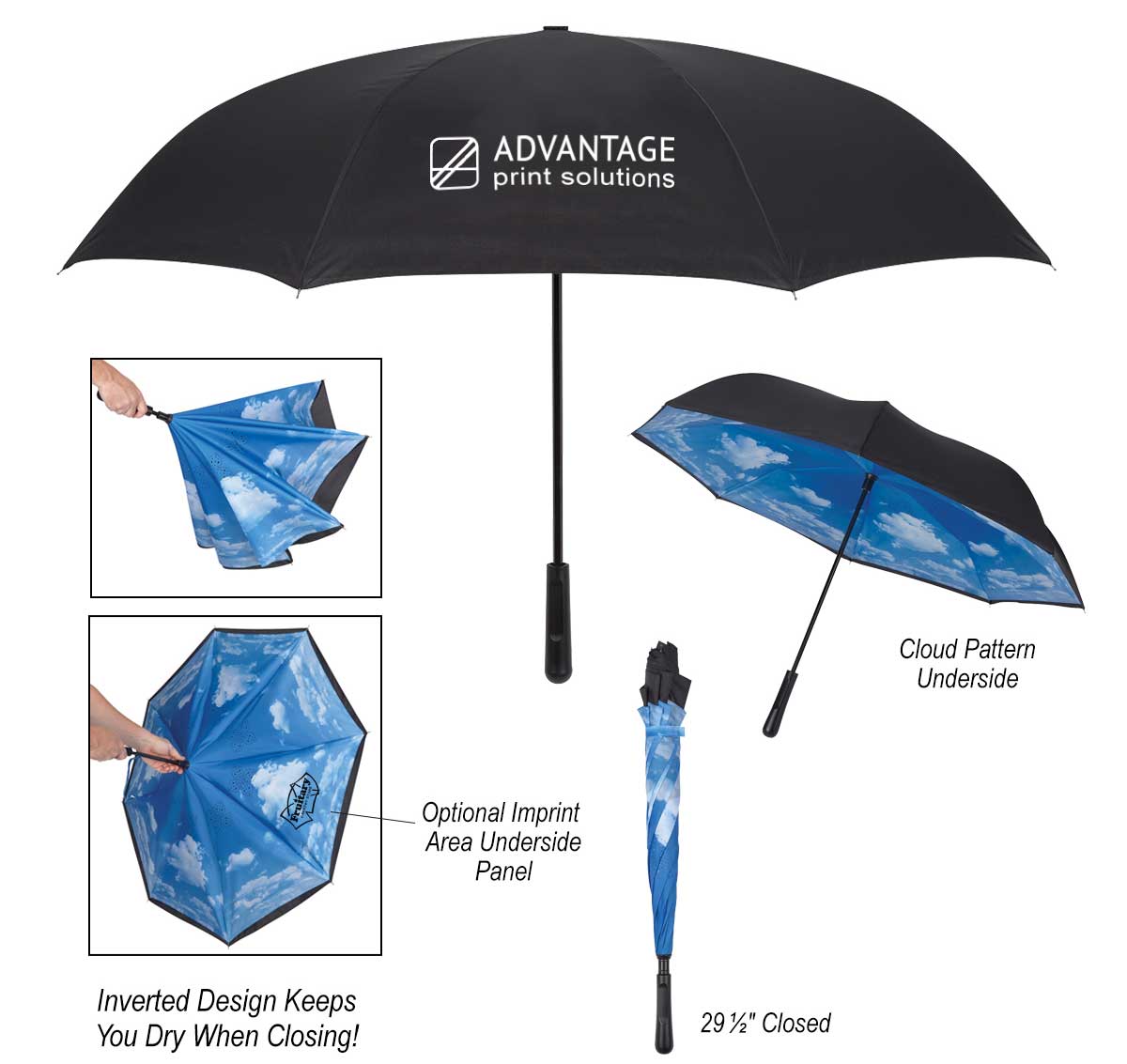 These umbrellas are designed to not only protect you from the rain, but also from a rain-soaked umbrella.
Inside Out Design
No need to worry about your umbrella in strong winds. This reversible umbrella is made to keep you dry on wet and windy days. It can withstand even the strongest of winds.
Easy To Use
Open the umbrella with a simple click of a button. It opens automatically so you don't have to click in place like most conventional umbrellas. All done using only one hand.
Self Standing Design
This well-designed umbrella can freely stand so you don't have to worry about propping it up against anything.
Anti-Drip
The wet part of the umbrella is always on the inside when closed so you don't have any drips to worry about when entering your home.
Simple Click & Push To Open
Easy to open even in the tightest of spaces whether you're leaving your house or getting out of your car. Never get caught in a downpour as this well-designed umbrella will keep you dry at all times.
Hands-Free Design
The C-shaped handle allows you to easily place your arm inside, allowing you to carry your bags or answer your phone without getting wet.
Durable & Windproof
No need to worry about taking your umbrella out in high winds and throwing it away when it turns inside out! This is designed to withstand windy conditions & is fully reversible with a click of a button.
Double Layered Cover
The smart design has 2 layers, so no problems of any water dripping through and getting you wet when using.
Lightweight
Carry your umbrella with ease. No more arm aches, you won't even realize you're holding it!
Fashionable Designs
Choose from a variety of different designs, being the envy of your friends and family – The outer layer is black with the inner layer being your choice. No more plain and boring colors!
Made To Last
This type of umbrella is designed to last a lifetime.
If you'd like to a quote on putting your logo on an umbrella that will make a lasting impression on your clients, prospects and employees, contact me and I'll help you pick out the perfect one for your needs and budget.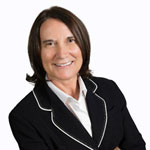 Debbie Smith