Football season is here! #GoBucks
Can you believe that The Ohio State Buckeyes have their first game tomorrow?
Nothing gets Columbus quite as excited as THE Ohio State University's beloved football team. If you live in Columbus you better at least pretend to be a Buckeye or you'll miss out on some of the best conversations that are had this time of year. The excitement is growing, people are jovial just thinking about all the great times ahead.
Buckeyes love to get together at the stadium, tale gate parties, bars, homes and anywhere else that has a large screen TV and festive drinks and food. Wings anyone?
Every year I like to highlight the following promotional items that are PERFECT for ALL football fans. Let's not forget that the NFL has already started the pre-season games. This is a great way to spend your promotional budget, getting the most bang for your buck.
Stadium Seats
Dense foam padding gives these seats comfort where it counts! This is a promotional gift that will be used for years to come.
The back panel has a zipper pocket. It has double carrying handles, adjustable and detachable shoulder strap and adjustable side buckle straps and an elastic band. Colors are black, red, navy and royal blue.
Blankets
Get cozy outside! Blanket is large enough for two!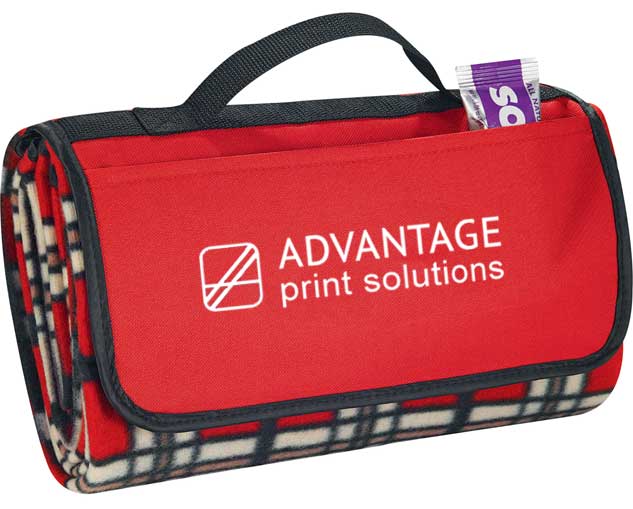 Soft and comfortable, 100% polyester fleece material in a beautiful plaid pattern. Water resistant backing. Folds up in a compact easy-to-carry pack with fold-over flap. Large imprint area. Black web handle – great for game day, travel, car or boat! This blanket comes in navy blue, red and black.
Scroll Banners
Customized scroll banners are a great and affordable way to get your message across and get attention. Made of a durable, digitally printed polyethylene with strong plastic handles this self-retractable scroll banner is lightweight and portable.
Megaphones
The perfect promotional product for any sports team.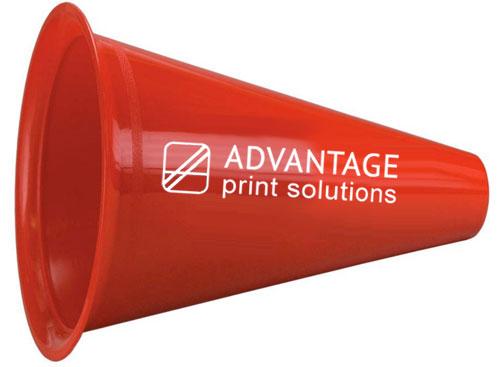 Whether you fill it with popcorn using the optional popcorn disk and use it as a fundraiser or give it away to loyal customers, the owners of the megaphones won't soon forget where they got it!  It comes in red, orange, royal blue and white.
And in case you don't have the schedules, here are links to The Ohio State Buckeyes schedule and the NFL schedules. Enjoy!
These are just a few of the many promotional gifts that are perfect for your sports crazy customers, prospects and employees.
Spend your promotion dollars on gifts that will carry your brand for years to come.
To see more "Team Spirit" ideas, click here.
Contact me for a quote and we'll get you started for this upcoming season.
I look forward to helping you!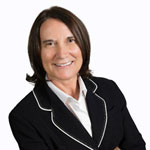 Debbie Smith
(614) 519-2392
debbie@advantageprintsolutions.com