1. Clip-on Mobile Phone Holder
What a great way to promote your business!
We all have phones we rely on for maps and talking to our friends, family and clients. But in the car, it's simply dangerous (and against the law in many places) to use it while driving. Not everyone has a car with GPS built-in and we often forget our ear pieces.
This handy little gadget not only makes the phone accessible while in the car, it has a great place to display your logo – front and center.
This is a gift that people will use (and subliminally see your logo constantly). This allows the phone to be clipped on vertically or horizontally and clips to most auto vents and adjusts to hold most mobile phones.
"Hey Siri,  where I can get this great phone holder?" 
2. Mini Car Charger for Your Keychain
Why does every company you know give people little cards to put on their key chain? So they see their logos over and over and over. Why not get on that band wagon?
This little car charger is small and light enough to put on a key chain. How many times have you needed to charge something in your car but forgot the car charger?
This little charger pulls out of its mini case and plugs into a car adapter easily. No more having to have a charger for the home, office and car.
Put you logo on your customers keychain and they'll remember you for life!
3. Strappy Phone Holder
Remember the phrase "joined at the hip"?
That's what we are today with our phone. We don't leave home without it. (You know the panic I'm talking about when you're well on your way somewhere and you don't have your phone!)
As much as some of us would like it to be different, that's the way the world works right now. So why not make it easier for your clients and/or employees to have their phone and other essentials with them at all times?
This phone holder doubles as wallet and can be used with or without lanyard. It can hold credit cards, driver's, license, business cards, stylus or other small personal items. The lanyard is easily removable so it can be carried in a pocket.
Why not have your logo joined at the hip of your clients and prospects? Great idea, right?
4. USB Flexi-Light
We all need a little more light in our lives. Sometimes we just need to make that late night email, check the important news on Facebook, or tweet one more time.
This little light plugs into any USB port to provide a little more light (we don't want to bother our kids or significant other for that late night tweet – right?)
Handy little items like this make for a great (and affordable) gift for your employes, clients and prospects. Every time they flex that little light, they'll see your logo. They may even think to tweet or post about your company for making their life just a little bit easier.
The bottom line is your promotional budget is limited but you want to spread it far and wide. Why not try one of these affordable tech gifts that you know will actually be used and not just thrown away or forgotten?
Contact me to help you make a great impression! I look forward to helping you.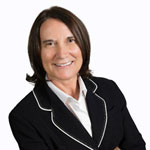 Debbie Smith
(614) 519-2392
debbie@advantageprintsolutions.com