Pilgrims most likely ate venison and perhaps roasted pumpkin when they celebrated their first day of thanks, but that's beside the point.
I found the following information in an article about the origin of Thanksgiving (on Thanksgiving.com of all places!)
We all think of the pilgrims as we chomp on turkey legs, mashed potatoes and pie, but in reality, Thanksgiving was celebrated on and off during the 1700s, and people apparently stopped celebrating it around 1815. According to the article…
It took decades for the idea to pick up steam again, but it wasn't until 1863 that Thanksgiving was formally declared a holiday by none other than President Abraham Lincoln. He proclaimed that a national day of thanks would be regularly commemorated each year on the last Thursday of November.
Meet Sarah Josepha Hale
While Lincoln gets due credit for making it official, it might not have happened (or at least happened as soon) without for the persistent efforts of Sarah Josepha Hale, editor of the influential mid-nineteenth-century magazine Godey's Lady's Book.
For years, she used her position at the magazine to help promote the idea of Thanksgiving.
Not content to rally only her readers, in September of 1863, Mrs Hale reached out to President Lincoln in a long handwritten letter marked PRIVATE.
Permit me, as Editress of the "Lady's Book", to request a few minutes of your precious time, while laying before you a subject of deep interest to myself and — as I trust — even to the President of our Republic, of some importance. This subject is to have the day of our annual Thanksgiving made a National and fixed Union Festival.
Personally, I love that it took the persistence of a strong woman to make a day of thanks a national holiday.
In my opinion, it's the most beloved of all holidays. There are no presents to buy or expectations of anything really fancy other than the main fixings of turkey, mashed potatoes, stuffing and pie. I have known folks who traditionally have noodles or rice or peas – but you get my drift. It's a holiday based on giving thanks, eating, drinking and being with family.
I am grateful for my family, friends and colleagues. I'm grateful for this amazing country we live in where we can all celebrate our holidays in the manner that suits our own beliefs and traditions.
Happy Thanksgiving everyone! Be grateful, be merry and hug a bunch of family and friends!
With gratitude,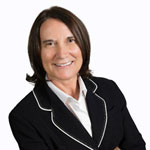 Debbie Smith
(614) 519-2392
debbie@advantageprintsolutions.com
To view the article, visit http://www.thanksgiving.com/thanksgiving-activities/thanksgiving-history/thanksgiving-wasnt-always-national-holiday