Give away a promotional product that will serve as a reminder of your brand all 365 days of the year.
Everyone us going to remember 2021, the year after COVID, right? Let's make it a great new year! This gift for your customers, employees, and prospects will be greatly appreciated for its usefulness!
Advantage Print Solutions custom calendars make great thank-you gifts, tokens of partnership, thank you for your business, thank you for working here, or as part of a gift bag to promote brand awareness.
Here are 3 great choices:
1) Monthly Appointment Planner
This 2021 monthly planer would be a great gift that will be used all year. It's big enough for room to keep notes. What a helpful promotional gift this would be! It's 8-1/2″x11″, with 14 months, December thru January, wire-bound, with one month per opening.
2) Peel-n-Stick® Adhesive Calendar
The peel-n-stick calendar is considered the single most useful promotional item on the market! How many do you see on people's appliances? It has an adhesive back and is ready to deliver your advertising message.
3) MousePaper® Calendar
This MousePaper® Calendar is a 12 month, 7.25″x8.5″ paper mouse pad that you can have your message printed on each page combined with a monthly calendar. These eco-friendly calendar mousepads are a promotional "triple-threat" giving you the full impact of a monthly calendar, note pad, and mouse pad.
Customize any of these calendars or one of the many other calendars we have to choose from with your company logo and/or photo.
2021 is just around the corner, contact me to get started now! I'm here to help.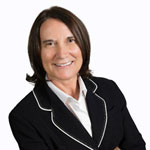 Debbie Smith
p.s. We will most likely be using precautions for a while. If you're interested in putting your brand on COVID19 supplies such as masks (for adults and kids), sanitizers, and more, check out the last blog: A Variety of COVID19 Supplies.