With summer fast approaching, are you looking for the coolest seasonal promotional products that will make a lasting impression on your customers?
You want to choose items that are appropriate for hot weather, yet serve a meaningful use so they keep them for years to come.
Here are some of my favorite summer items.
Water Bottles
Everyone is carrying them these days. Water bottles are versatile and come in a wide range of colors and styles. Getting your logo on a nice water bottle will mean it's seen all over at events, the beach, workout facilities, concerts and more.
Here are a few really cool options.
Sun Glasses
Sunglasses are one of my favorite summer promotional products because they come in fun, colors and have a superior, high-quality look. Everyone has a use for them, whether it be spending the day outside or driving on a sunny afternoon. Great for outdoor events!
Coolers
Coolers allow for a day full of refreshing fun in the sun for employees, customers or prospects. They are used over and over and get out in public, spreading good cheer (and your brand) where every the go!
Beach Sets
Help make your customers and prospects days at the beach more fun. Give a bag with all kinds of goodies including a frisbee, water bottle, drink cozie and more. Make an impression with this promotional gift!
There are so many great choices to make an impression this summer.
Contact me and I'll be happy to help you find what you're looking for!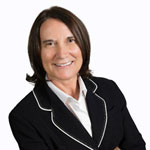 Debbie Smith