Tis the season for the best way to spread your brand: Corporate Apparel.
Millions of dollars are spent each year on corporate sporting events and outdoor entertaining. There is something about being outdoors and schmoozing at an outdoor cocktail hour after a great round of golf or tennis at a local golf club. Many companies treat their best customers and employees with an outdoor open house.
People love to attend these outdoor events; why not take advantage of this and provide your employees, clients and/or prospects with something new to wear?
Your customers and employees won't remember generic giveaways.
Branded apparel makes both an initial and lasting impression; and apparel is something your employees, customers and prospects will actually keep for years to come.

If you have any questions or would like a quote on any apparel or outdoor item to enhance YOUR brand this year, contact me at any time.
I look forward to hearing from you,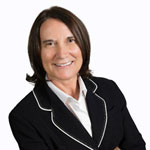 Debbie Smith
(614) 519-2392
debbie@advantageprintsolutions.com