3 Awesome Tech Gifts and Gadgets
1. Portable Chargers
Do you know anyone who doesn't use a cell phone, iPad, Kindle, iPhone, Android or any other mobile device?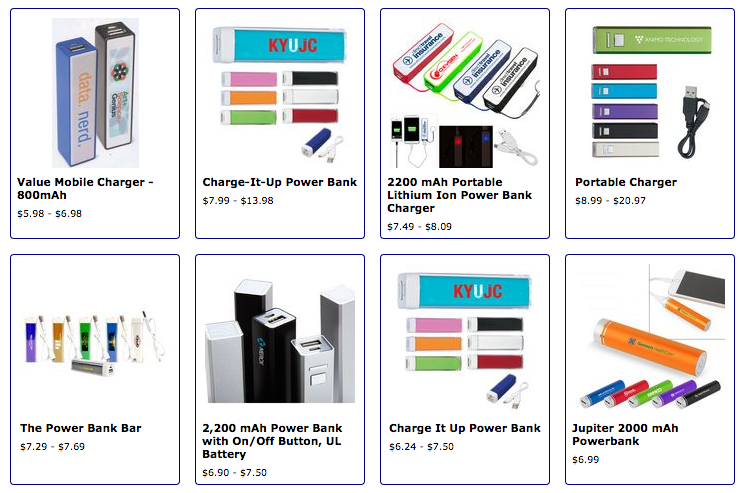 Portable Chargers are useful gifts that people will use day in and day out. Portable Chargers come in all shapes and sizes and vary in price depending on the features. Some have multiple USB ports, some can charge multiple devices. The power capacity varies depending on the battery size and type.
Browse the Portable Chargers in our catalog or contact us to help you make the best choice based on your company's needs.
2. Selfie Sticks
Selfie Sticks are a fun gift that a lot of people won't buy for themselves. So why not treat them to something that's a guilty please that they won't throw away? Something fun that will remind them of you and your company when they use it?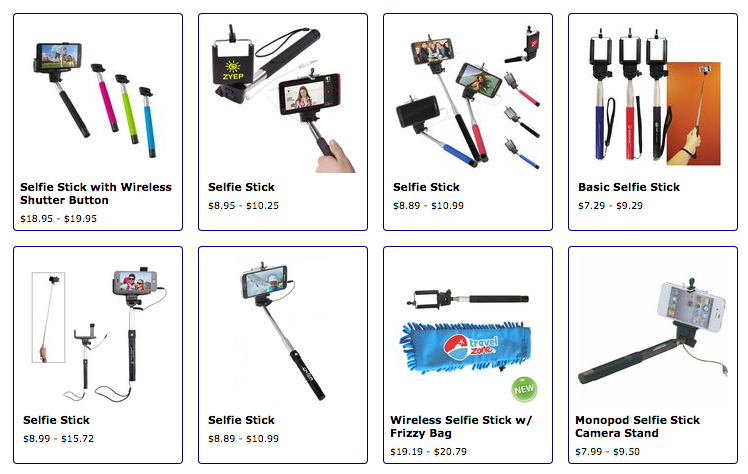 Selfie Sticks have become so popular that some venues have banned them. Disneyland doesn't allow them due to people using them on rides, which is obviously a hazard. However, people love selfies, so they love Selfie Sticks!
Most Selfie Sticks are on metal sticks that are extendable, with a handle on one end and an adjustable clamp on the other end to hold a phone in place.  Some have remote or Bluetooth controls, letting the user decide when to take the picture. They vary greatly in price depending on the features and size.
Search the catalog yourself for Selfie Sticks or contact us to help you get the one perfect for your company's needs.
3. Phone Holders, Wallets and Sleeves
Remember the "card holder"?  You know, the geeks used to walk around with them hanging on their pockets? Well, they have been replaced with the cell phone holders, wallets and sleeves.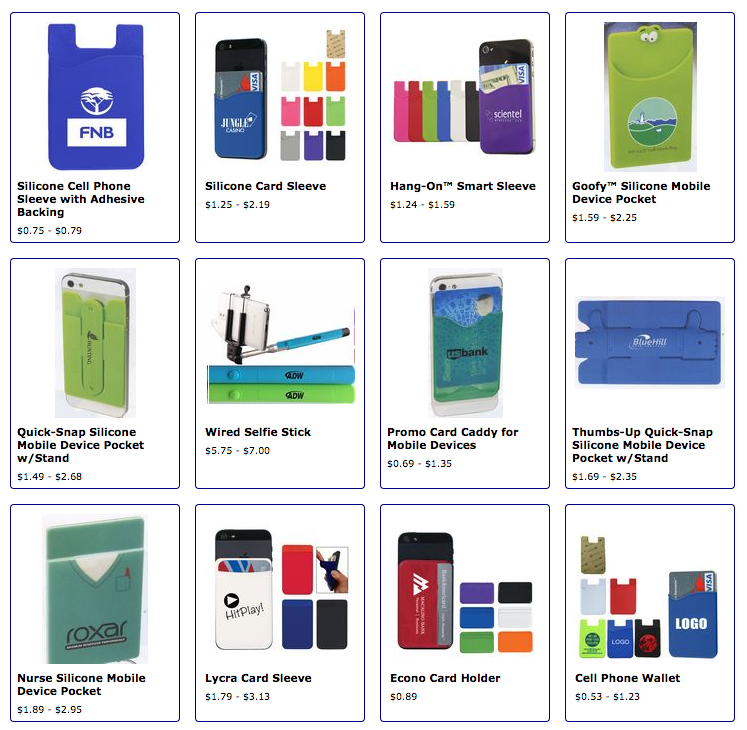 There are MANY phone wallets and sleeves to choose from. They keep credit cards safe from demagnetizing. Check out the catalog for all the options, or contact us to help you decide which makes the most sense for your company's needs.
Phone Ring Holder
This gadget is so unique, I have to share it. It's also inexpensive.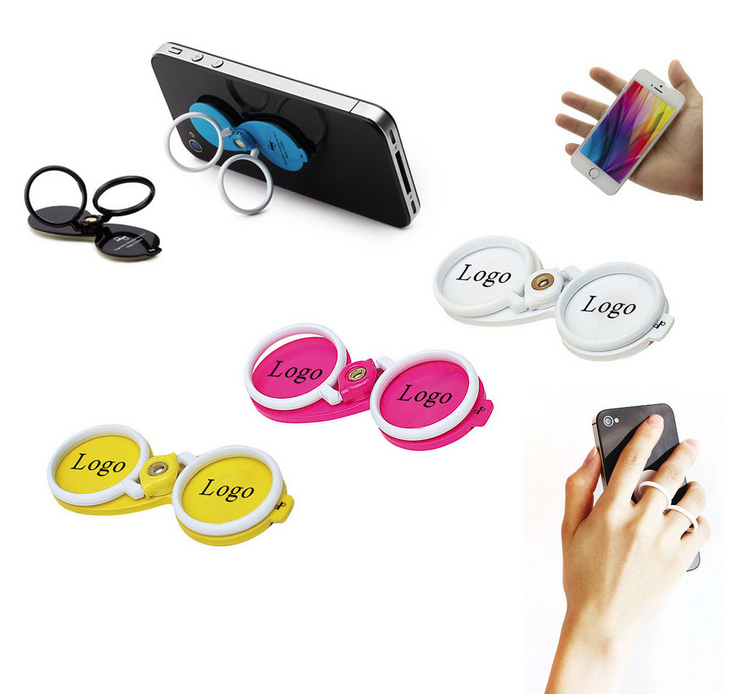 This wonderful metal ring cell phone holder with reusable adhesive can stick to the back of any smart phone or tablet computer. How many people do you see walking around with their phone in their hands? How about a ring that keeps it from falling? And not only that, they can take it off and use it as a stand! The two rings can be revolved in either horizontal direction 360 degree or vertical direction 180 degree. This is a unique gadget that any geek would love!
There are thousands of geeky gifts and gadgets to choose from. Contact us and we can help you decide what will make the most impact for your company.
Get the Advantage!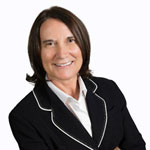 I look forward to meeting you.
Debbie Smith, CFC
debbie@AdvantagePrintSolutions.com
(614) 519-2392