I've just discovered 2 items that enhance the experience of using a mobile phone (and are very cool!)
1. The First Flash Drive for the iPhone
Have you ever been taking the "perfect" video or picture only to discover your phone is full?
We all love taking photos and videos, listening to music and even working on our phones. But they fill up! This flash drive is for users in need of more space. The iData Flash Drive lets you free up your cramped phone storage so you can take more photos, listen to more music, watch more videos, and download more apps. You can carry all of your files, even without an internet connection. It's your personal, tiny, go-anywhere flash drive.
The iData Flash Drive works anywhere!
It includes two Micro-USB and USB cables, the iData Flash Drive can connect to any device including Android phones and tablets, iPhones, iPads, and even computers.
The Flash Drive works across everything, ensuring you never have to email, message, or transfer files again.
2. The Portrait Wide Angle, 2 in 1 Lens
Enhance your photos and videos with the Portrait snap on 2-in1 lens.
Featuring high quality wide angle (0.36x) and macro (15x) lenses, shiny metallic polish finish, and large imprint areas to showcase your company logo and message.
The Portrait lens is a great mobile tech gift for all audiences, and gives your logo unlimited impression anytime a photo or video is taken!  Available in 6 different color finishes, includes carrying pouch and lens protectors.  Each individually packed in retail gift box.
If you have any questions or would like a quote on any tech item, contact me at any time.
I look forward to hearing from you,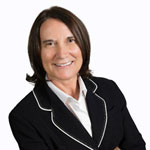 Debbie Smith
(614) 519-2392
debbie@advantageprintsolutions.com