Let's face it. People love their pets.
If you're an employer, you have most likely had people need to take time off for a pet emergency or death. You've probably heard your people talk about their pets. You probably see pictures of pets on desks and in workspaces.
Often during small talk with your customers or prospects, pet talk comes up.
New pets, old pets, sick pets, funny pets.
Pets Rule
No one knows this better than veterinarians.
If you are a vet, you know. Pets bring joy, tears and frustration. They invoke the same emotions and attachments as children.
People will do and sometimes spend what ever is necessary for their beloved dog, cat, bird, rabbit…
Gifts for Pets Invoke Strong Emotions
The truth is, promotional items are intended to extend your brand. This is tricky as you want to be tasteful, stay in budget and purchase items that won't just be thrown in the trash.
Successful promotional items are those that people keep. Even if they don't consciously associate your brand with the item, they will know at some level where it came from.
Wether you are a veterinarian looking to promote your practice, or buying promotional items to extend your corporate, business or small business brand, buying pet items with your brand on them is a pretty safe bet.
We've picked 6 out of the hundreds of promotional pet items to choose from.
1. Perfect Pet Gift Set
Includes 3 best-selling pet items bundled together in a kit perfect for promotions! Kit contains:
Poop & Light waste bag dispenser with LED flashlight

Food-To-Go travel pet bowl

2-in-1 Treat Bag/Poop Dispenser Bag
2. Pick It Up Pet Bag Dispenser
Picking up after pets has never been so easy! A great aide to bring to the park, beach, or a walk around the block. Great for veterinarians, pet stores, dog walks, home services companies.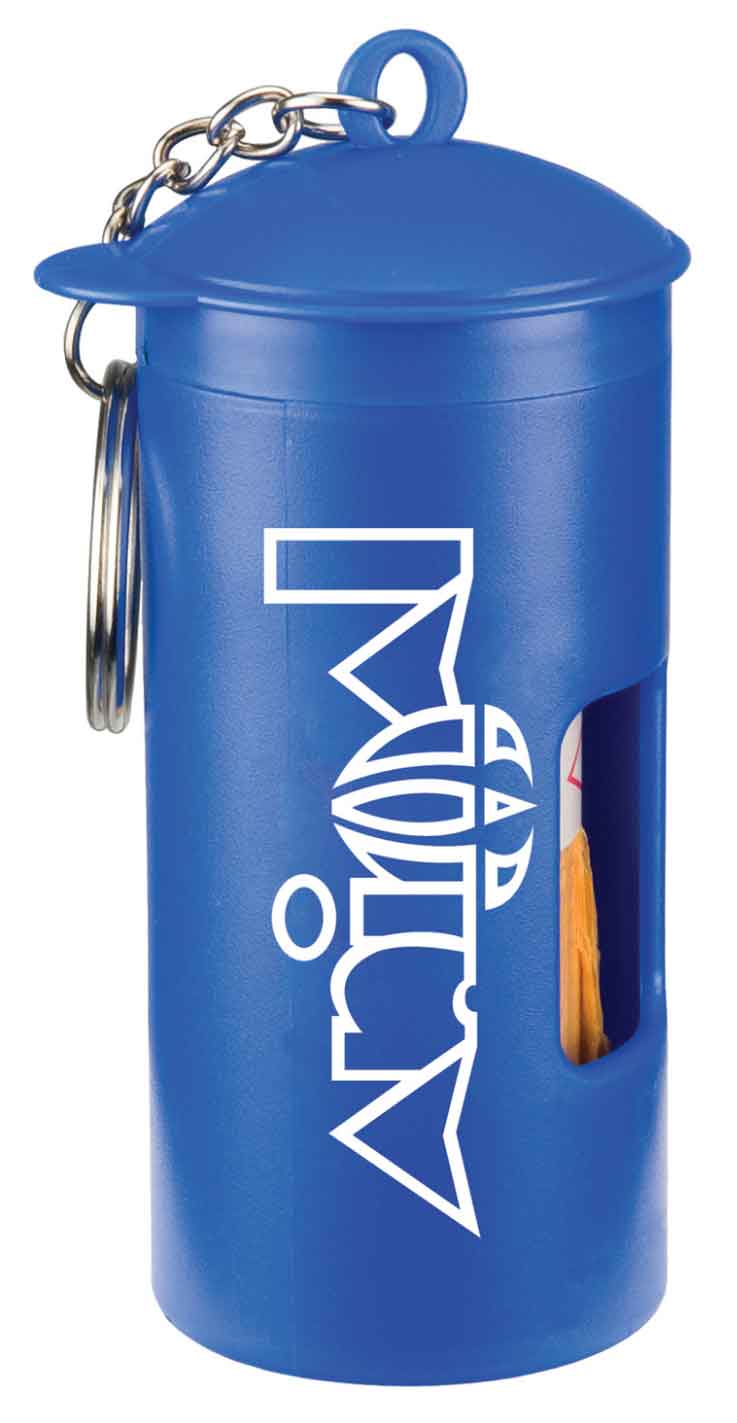 3. Travel Water Container
Our travel water container is a great travel tool for pet owners. A great promotional item for animal leagues, veterinarians, pet stores and more. Add your imprint to the bottle or the side of the container.
4. Paws for Life® Pet Bandanna – Medium/Large
Made out of 100% Cotton. White is 100% polyester. Stylize a pet with a colorful bandana. Made for medium to large dogs!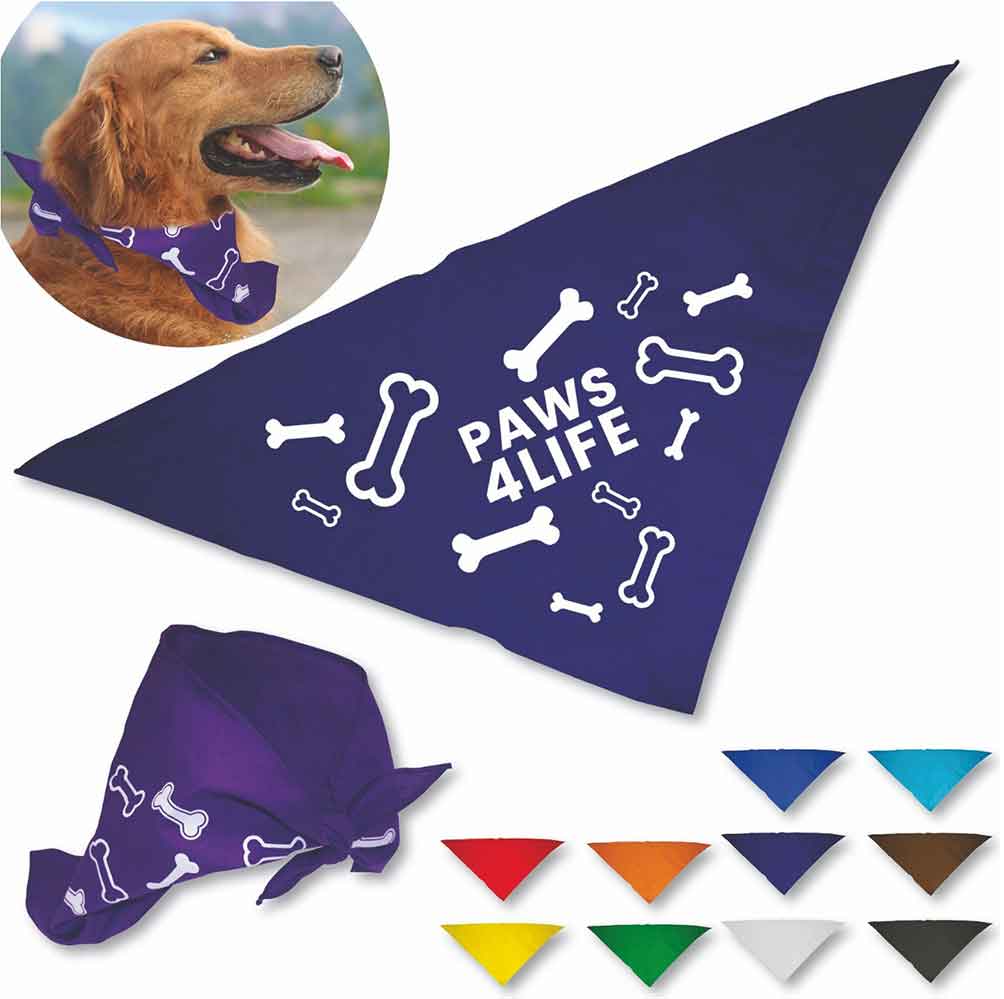 5. Dog Food Scoop N Clip
Serve and store a pet's dry food with our Scoop n Clip. Use the scoop to measure the appropriate amount of food for each meal and then use the handle to help keep the bag shut and secure. Markings in the scoop can measure 1/4 cup, 1/2 cup, and 3/4 cup. Available in several fun colors, this item is perfect for any pet lover.
6. Collapsable Pet Food Bowl
These Collapsible Silicone Pet Bowls are perfect for on the go feeding and watering of your client's pet. Your clients will use them for traveling, camping, walks, dog parks and events. Don't miss out on getting your logo on this practical, pet friendly promo item!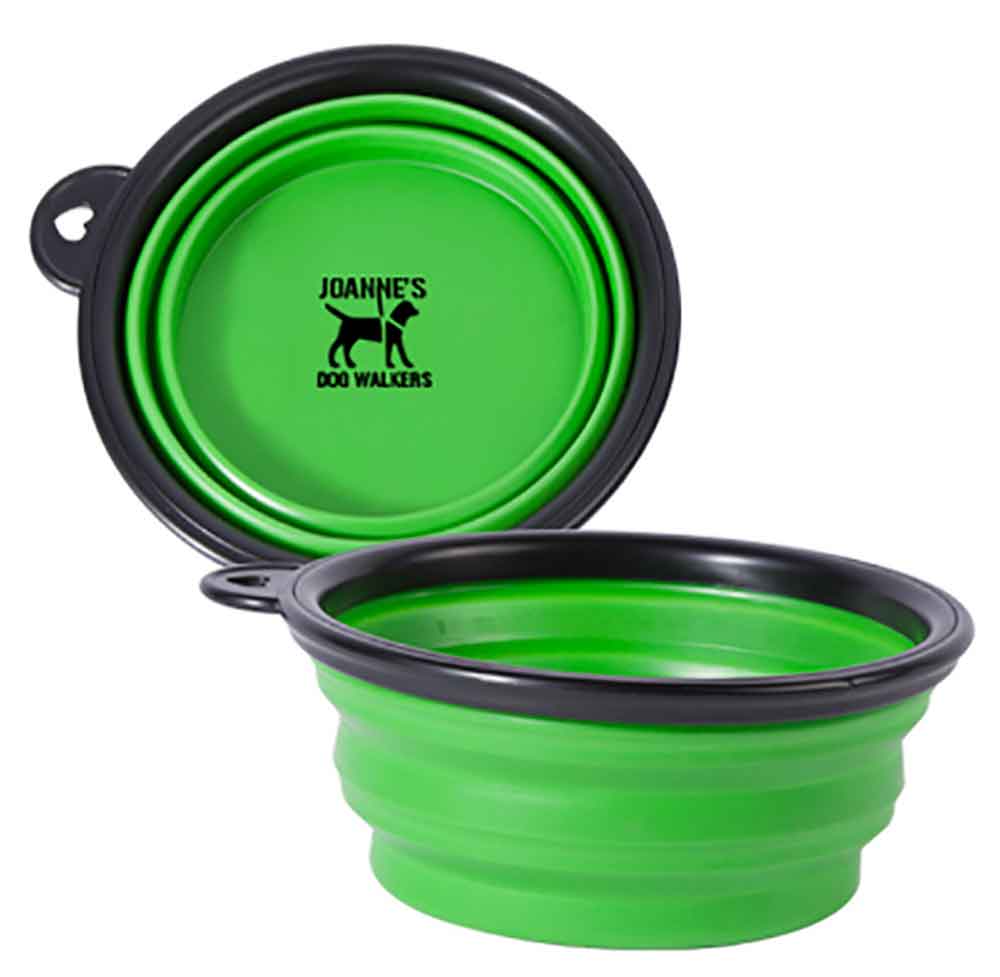 These are just a few of the many items to choose from.
Let us help you pick the perfect promotional pet item that matches your companies needs and budget.
Contact us and we'll help you get started!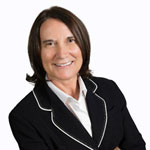 Debbie Smith