5 Ways to Promote a Happy Holiday.
1. Good cheer!
Every where you go this time of year, it's more crowded and people are under more stress. What a great time to make a difference by showing up with a smile, a helping hand and good cheer. You never know how many peoples' lives you can change by cheering someone else up. You just might make some family's holiday a happier one!
2. Help others in need.
Yep, there are many charities asking for your hard earned money this time of year. That's because we're all in the giving spirit so it works! Give to a charity or non-profit that speaks to your heart, and in turn you'll be helping others. What a great gift to give!
3. Family time.
Wether it's your own immediate and extended family, or friends who are your family, take time to be with them. Turn off your computer, put your phone away, play board games instead of iPad or tablet games and just be with those you love. Nothing is better than good old face to face fun!
4. Good food.
Nothing says happy holidays more than a home cooked, sit down dinner. Light some candles, say a prayer of thanks, toast those you love and dig in. There is no better place to spark interesting conversations and laughter than the dinner table!
5. Local gifts.
Stop by your local stores and support the community you live in. Sure, the big-box stores are open 24/7 now and have "amazing" sales, but buying from local merchants is in effect, GIVING back to your own community. You'd be amazed at the wonderful gifts you can find at "non" big-box stores!
I wish you and yours the very best this holiday season.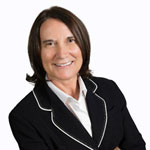 Debbie Smith
(614) 519-2392
debbie@advantageprintsolutions.com